About Us
A LITTLE HISTORY
John Braconnier has been an entrepreneur since he was 19 years old and he has never lost his passion and enthusiasm for cars and trucks. This shows in everything he does. A natural in business, he was named Manitoba's "Entrepreneur of the Year" in 1988. But without the TRUST he's earned over three decades in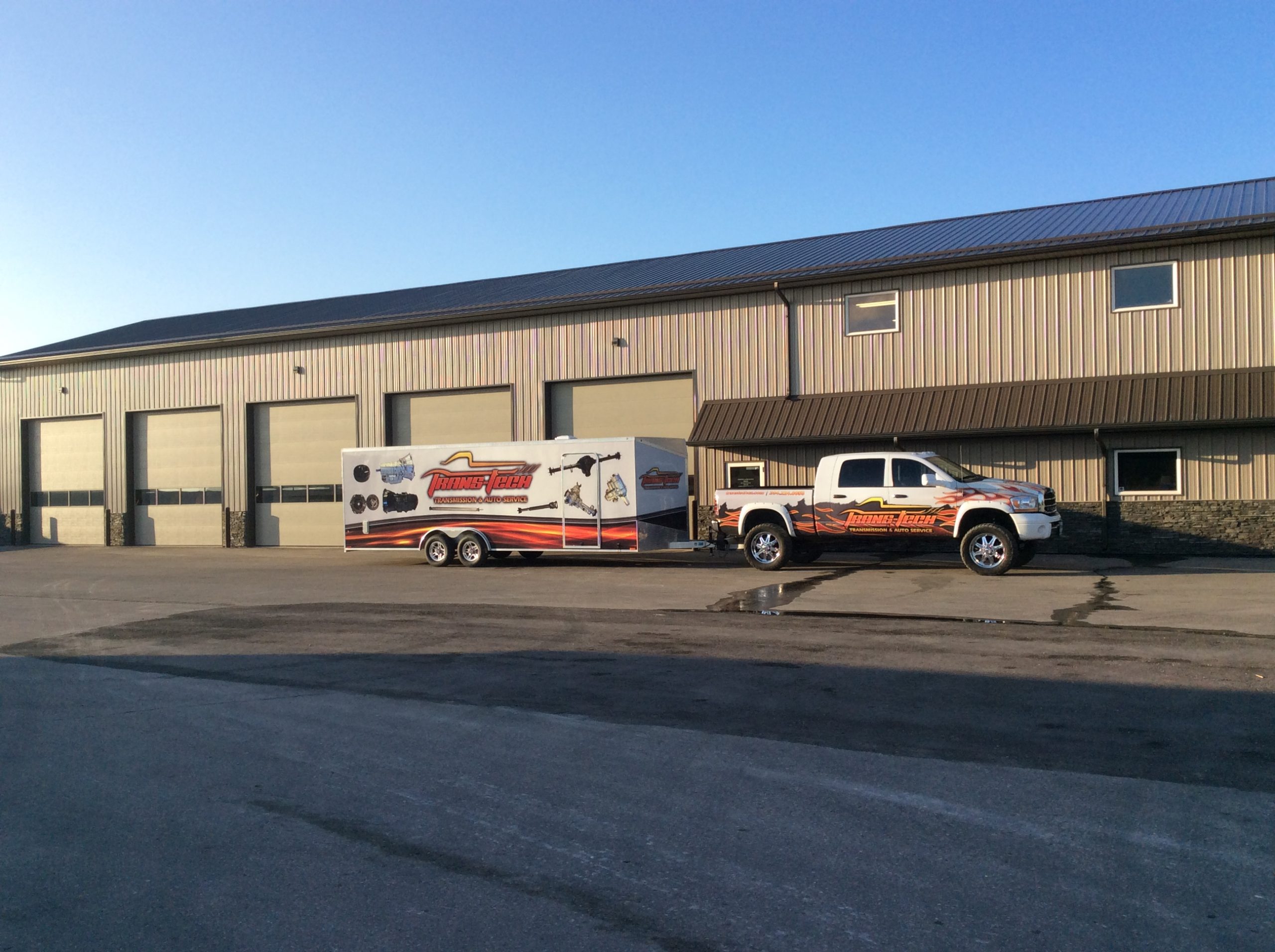 business, his long list of repeat clients would be a lot smaller. Based on the sound principle of always delivering the highest-quality parts along with an industry-leading quality of service, John has dedicated the better part of three decades to instilling his passion for all vehicles onto his employees. He has accomplished this with a corporate culture that encourages on-going training and education. Unlike your average automotive business, you won't find much turnover at Trans-tech where loyalty and commitment to professional growth is ingrained in everyone.
WHAT'S IN A NAME?
At Trans-tech Transmission & Auto Service, the name says it all. We're all about TRANSmissions and the latest TECHnologies – and after more than 30 years in the business, we know what we're talking about. Today's transmissions are complex and the technology required to service them isn't available everywhere. You need a shop that can handle your vehicle QUICKLY, RELIABLY and PROFESSIONALLY and at Trans-tech we do just that!
Keeping on top of the transmission game is no small order, which is why Trans-tech is affiliated with GM, Ford and Chrysler and constantly receives the latest information on all of their cars and trucks. So when customers come to us with their vehicles, our technicians are ready for them. The latest and most current information available is always at our fingertips.
Trans-tech can handle virtually anything associated with small, medium and large vehicles – but our specialty is trucks – and the transmissions and differentials that drive them. So if you need your vehicle handled quickly and professionally, come in or call us today!
FIRST IMPRESSIONS
When you first visit Trans-tech you'll notice something before the paperwork even starts. Located on Plessis Road in Winnipeg, the entrance, customer service area and washrooms are all spotless. And the staff behind the desk know as much about the business as the mechanics in the shop. Courtesy and respect are trademarks of Trans-tech, not extras. John Braconnier understands the importance of a good first impression.
WHAT'S IN THE SHOP
With 13 hoists, 23 employees, and 10,000 square feet of warehouse space, we're very well-equipped to handle anything you throw at us. In the warehouse alone, we have 500 to 600 transmissions, transfer cases, differentials and motors in stock at any one time. That means we can usually access your part immediately.
QUALITY CONTROL
At Trans-tech we don't just make transmissions, differentials and equipment fixes, we always road test our repairs and conduct stringent leakage tests to ensure that your order has been handled properly. And just to show you we mean it, our team always follows up with a phone call to check in. It's just part of going the extra mile and ensuring that you're satisfied with everything that's been done.
EXTRA SERVICES
Because we got our start with performing QUALITY repairs on transmissions and differentials, it didn't take long for our customers to ask us to do more. So with greater customer demand came an expansion of our services, which now includes brakes, front end work, alignments, air conditioning, suspension work, engine repairs, tune ups, lift kits, and even selling and installing tires.
Additional Services
Providing major and minor engine repair or rebuilds on gas and diesel engines
Full suspension and brake repairs and maintenance
Fleet scheduled maintenance programs
Authorized extended warranty approved repairs
Computer scanning and reflashing available